This weekend was crazy & awesome!
I can't wait to share pictures from the scone party on Friday & the market on Saturday.
I've also got a snickerdoodle recipe coming up.
But today I'm doing another Meal Plan Monday...
mostly just so I'll do my meal plan and be a responsible shopper :)
I have some really delicious looking new recipes pinned.
I can't wait to try them out!
Breakfast: We're having pumpkin chocolate chip muffins & iced mochas for breakfast this week!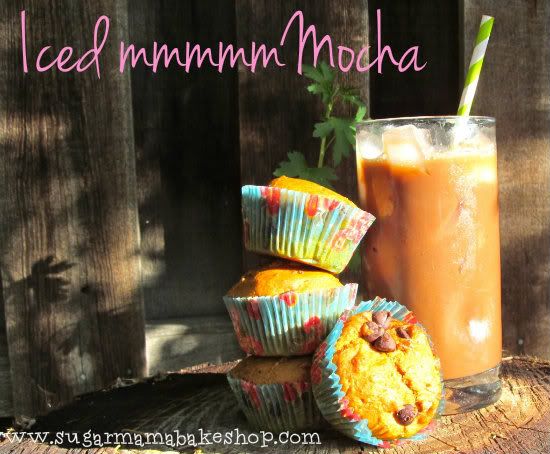 You have got to try this Iced Mocha:
1 TB instant coffee (My very fave is
Mount Hagen
. It's organic, fair trade & so so good!)
3 TB warm water
1 cup light chocolate soy milk
ice
Dissolve the coffee in the water.
Add milk & ice.
Enjoy with a fancy party straw :) Yuuuuuuum!
Monday: Brown rice & sweet potato salad w/ garlic bread
(Doesn't this sound awesome!?)
Tuesday: Tofu stir fry
Wednesday: Mac & "Cheese"


(Always on the list! Maybe you noticed.)
Thursday: Red Beans & Rice
Friday: Quinoa salad
Saturday: Spaghetti squash
Sunday: Baked Ziti
Monday: Salad w/ garlic bread
Tuesday: Quinoa stuffed peppers
Wednesday: Pizza & salad
Thursday: Fried rice
Friday: "corn dogs"
Saturday: out :)
Sunday: Quinoa patties
(I'll be trying a version of these. They look fab!)
Happy Monday!