This year I decided to do Danielle's
Scarfament
Swap.
I'm SO glad I did it :) I got to meet the lovely lovely
Kelly
.
Plus I got a beautiful new coral scarf & an amazing handmade ornament.
Check it out, she even has a
tutorial
so you can make your own.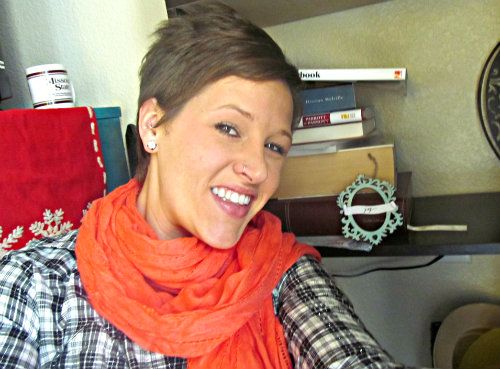 Thank you thank you for the beautiful gifts, Kelly! I love them both :)
And so does Lily. She makes it look gooood huh? ;)
I also took some pictures of the scarf I sent to Kelly.
...because I made it & I'm quite proud!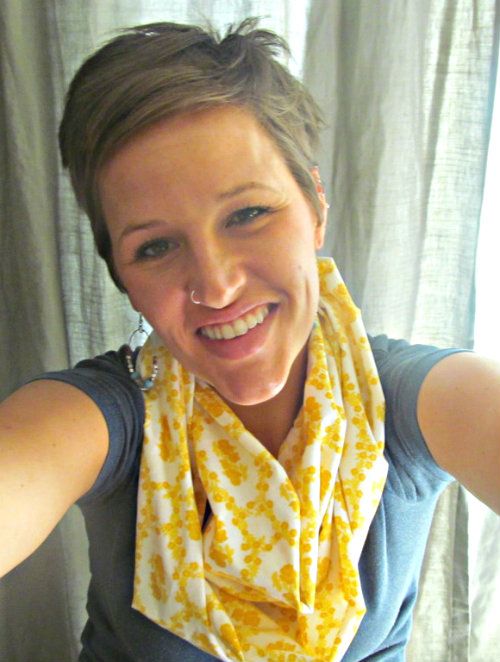 I think if I ever find the time/energy, I could write a tutorial on this one...
It's that easy.
I used some of my favorite vintage fabric, cut it in a straight line, sewed together and then sewed the ends together.
Oops. I guess there's your tutorial ;)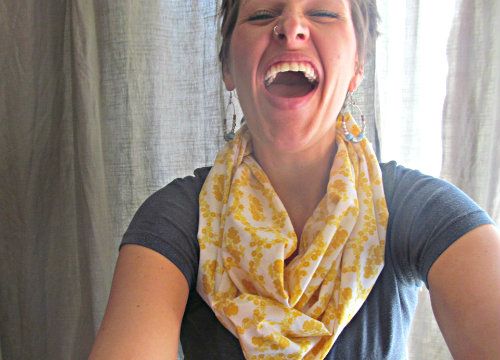 Also here's your out-take of the day.
Attractive I know.
Your welcome.